Sample preparation/mount.
---
- Stand sample holders
Sample holder type A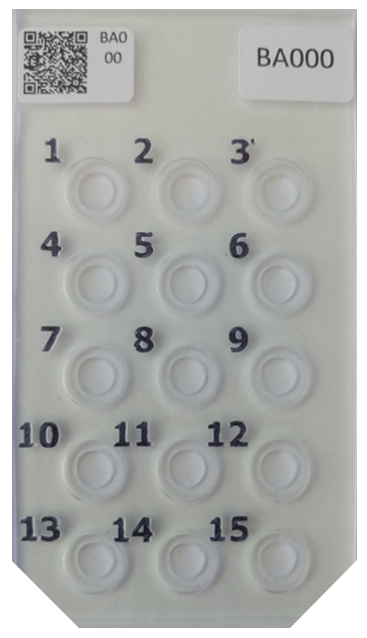 Design to use washer as a spacer to hold powder samples
Up to 15 samples
Overall dimension: 100(l) x 56(w) x 2.5(d) mm; 6 mm diameter opening
3/8"(OD) washer will fit this frame: nylon washers and PTFE washers are available from the links and other venders.
---
- Sample holder packages
Sample holder package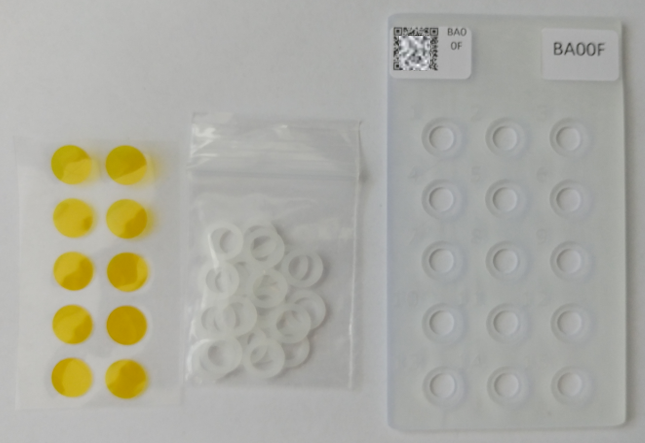 Once your beametime request and ESAF are approved, the package will be shipped to your lab.
The package includes sample holder, washers(3/8"(OD), 1/4"(ID)) or capillaries and tapes.
Please give us enough time(at least 3 weeks before your beamtime) to send the package.
---
- Sample preparation examples
Powder sample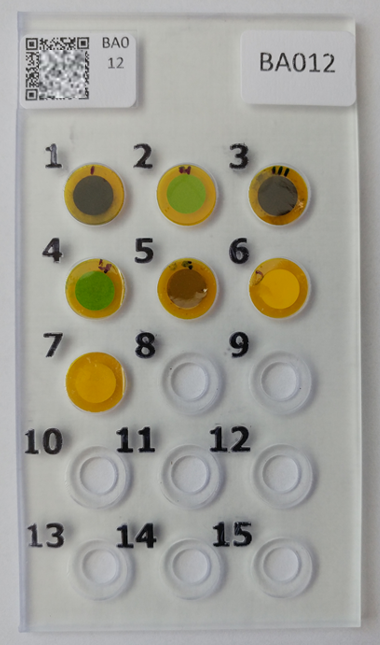 Cover washer with kapton tape. Thin round shape kapton tape is available from here and other venders.
Place the washer in the hole and secure with tape.
Recommend to use plastic washer with right thickness for your samples.
Thin film sample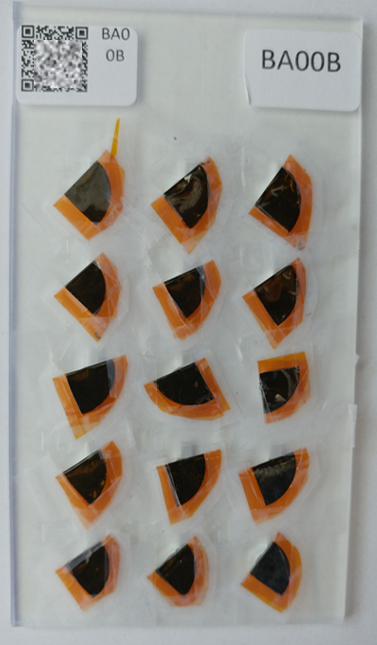 Thin film or powder samples can be mounted with tape.
Place the samples on the center of the holes and secure with tape.
Liquid sample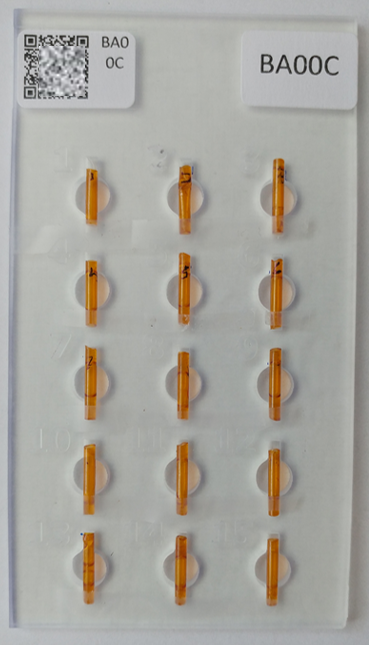 Seal capillary top and bottom
Place the capillary in the hole and secure with tape.